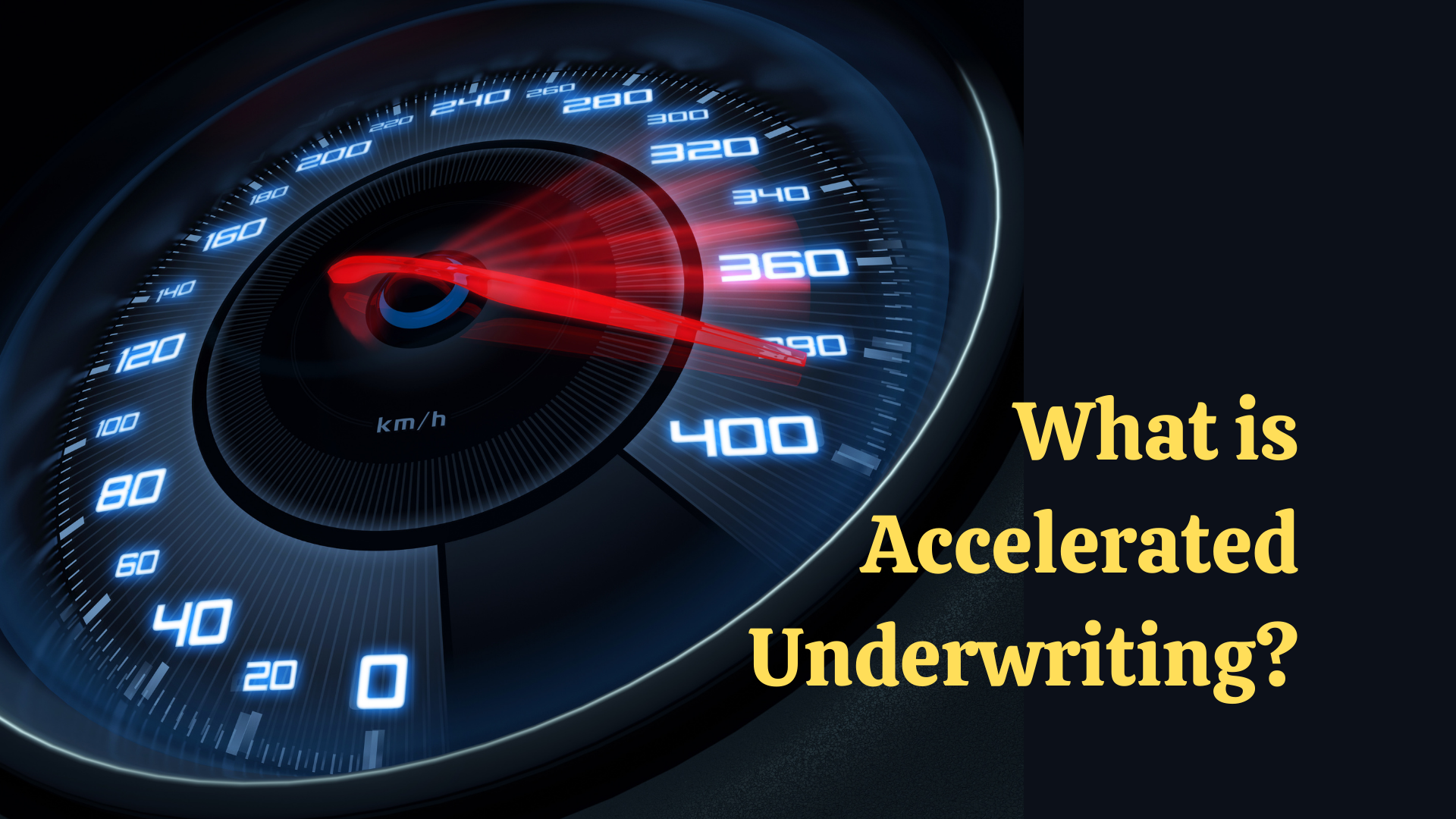 Accelerated underwriting is available on some policies under a certain benefit amount, typically under $1,000,000. However, some companies have recently expanded to offering up to $3,000,000 to qualifying applicants under these programs. Whether you qualify for the program depends on your age, the amount of coverage, and your health history and other risk factors.
Accelerated underwriting typically enables healthy applicants under age 60 to purchase life insurance policies without a medical exam. Although there is no exam required, the insurance company may still request medical records from your doctors. Some policies might have an option for accelerated underwriting but may decide that an exam is ultimately needed after reviewing your health history. Your agent should give you a good idea if that will be applicable to you prior to applying. However, your agent is not aware of what is in your medical records, but with their experience they should be able to determine whether you are a good candidate for accelerated underwriting. Some insurers select applicants at random to complete full underwriting even if they are eligible for accelerated underwriting, kind of like being picked to be randomly screened by the TSA at the airport.
Who can qualify for accelerated underwriting? Someone with no major health issues: i.e., diabetes, heart disease, etc. Some factors not related to health might come into play, bankruptcies, criminal charges, driving records, foreign travel, and US residency status (such as for applicants living in the US on a visa).
Why accelerated underwriting? It is faster, much faster. Traditionally underwritten policies generally take 2-3 months to get approved depending on various factors. Accelerated underwriting can take as little as 48 hours but is usually a week to two weeks if there are no medical records required.
If you have any questions or would like a free no-obligation quote for life insurance, please call us at 1-888-972-0024 – we are licensed with over 30 top-rated insurance companies.
You can also send us an email by clicking here: E-mail Us
Want to schedule a time to speak with an agent? Schedule A Phone Appointment